Platform Aluminium
The platform aluminium focuses on high quality coatings of aluminium.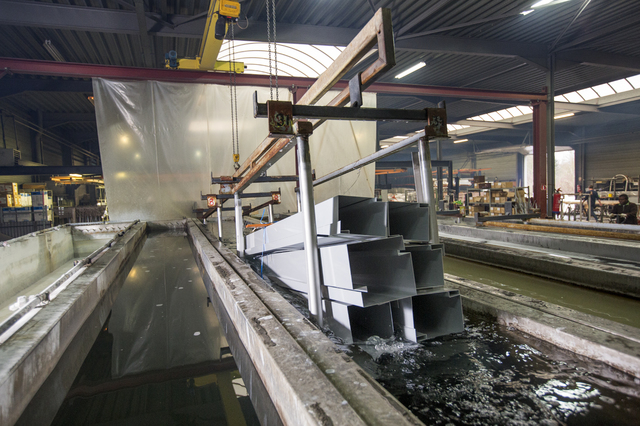 Why PLATFORM ALUMINIUM?
Signals from the market and the need for a network around aluminiumlak coaters, the motive to start a working group around the substrate aluminum. We note that certain (environmental) technical questions come back regularly or are a challenge for a large group of companies. This refers to, without striving for completeness, the search for Cr6 +-free conversion layers, the trends in the powder coating, colour deviations, improving the energy balance in muffle and drying ovens. For these reasons, many alu-coating companies are grouped together in a technical working group.
TO WHOM?
We focus both to job coaters and integrated companies who apply wet coating or powder to alu-products. Expansion with other surface-finishing techniques (such as anodizing, passivation, ed) is possible.
AIM
We strive to be an active and goal-oriented platform to set up where exchange of experience and transfer of knowledge is central. By this way we enforce companies and contribute to the renewal of the market.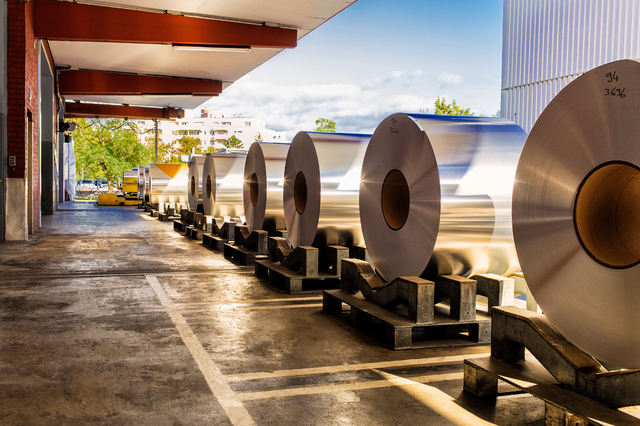 REALISATIONS
In June 2013, the Working Group ALUMINIUM issued the brochure "quality is no coincidence: practical guide for high-quality powder coating on aluminum". This guide contains tips and recommendations to users of powder coated aluminum (client, architect, Builder, system supplier, manufacturer, etc.) to inform about the different aspects in the paintshop which contribute to the quality and sustainability powder coating of aluminium alloys. This guide is available free of charge via this link.

In 2014, the Working Group made an inventory of chromium-free conversion layers on aluminium. A convenient table gives an overview of the performances of the discussed alternatives. This to prepare paintshops for the likely ban of chromium trioxide according to REACH 21/09/2017.

On 23 March 2017 around 90 architects, engineering offices and clients have gathered in the porthouse in Antwerp to study sustainable and qualitative paintwork.
HOW IT WORKS
The platform is controlled by a core group, the initiators from the coating world. This is currently composed of:
Ludo Appels, Compri Coating Services
Christian Callens, Axalta
Marc Ceuleers, HAROL
Mark Donvil, Duthoo
Philip Hilven, Alural Group
Luc Jans, Profel - Protec
René Los, B&B Coatingtechnieken
Chris Pauwels, Eurocoating
René Smeulders, Chemetall
Hans Timmermans, ASK renovatie
The implementation and follow-up lies in the hands of the VOM Secretariat.
Would you like more information about this platform or would you like your ideas, please contact Veerle Fincken (Tel. +32 (0)16 40 14 20 of v.fincken@vom.be)