VOMinfo digitaal
VOMinfo verschijnt vanaf 2019 zowel in gedrukt als in digitaal formaat. Hieronder leest u alle digitale nummers van VOMinfo online. Het eerste nummer is het decembernummer 2018, over trends in organische coatings.
Elke maand verschijnt er ook een e-VOMinfo. De meest recente editie daarvan leest u via deze link.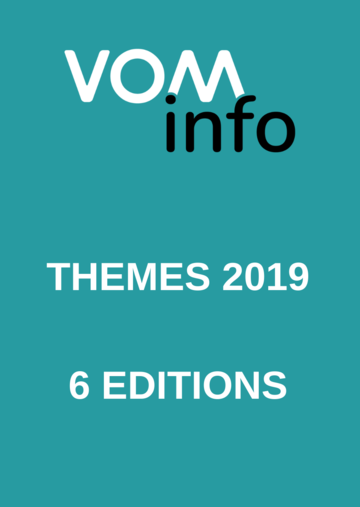 All details on the specials in VOMinfo 2019.
Order a yearly subscription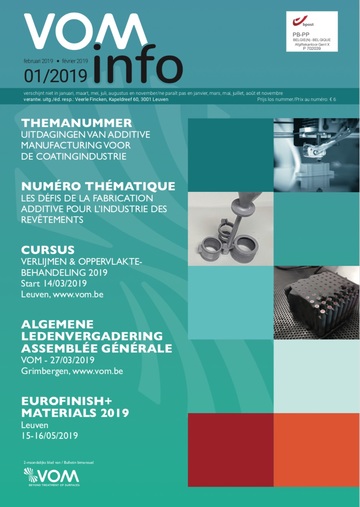 Challenges of additive manufacturing for the coating industry.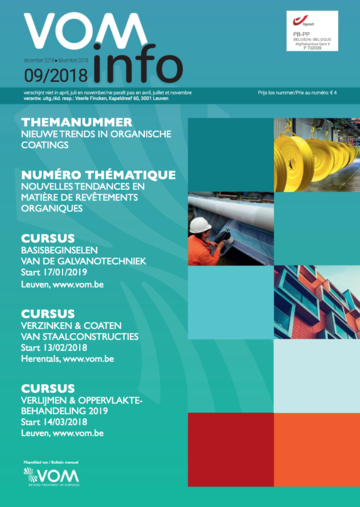 New trends in organic coatings. What to expect?