Magazine
VOM Info is the only Belgian magazine from and for the surface treatment industry.
5 reasons to choose VOM INFO
1. VOM INFO is the only Belgian monthly magazine focused entirely on surface treatment.

2. With a circulation of 2000 copies, you can reach the right readers.
3. VOM INFO is available to all companies that want to share their products, techniques or services. Vom-members have the privilage to publish free informative articles.

4. VOM INFO collects technological developments and market trends!
Every year interesting Thematic numbers are selected.

5. VOM INFO is part of the communication services by VOM: digital newsletter, website (40,000 visitors per year), online-members database, workshops, exhibition EUROFINISH, network activities, etc.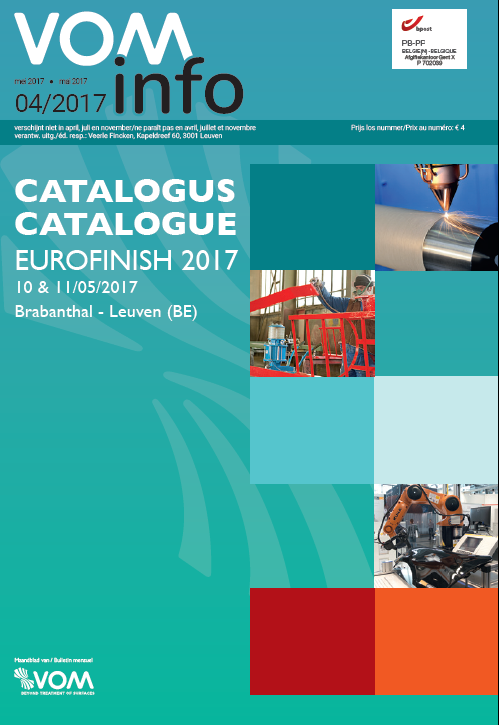 PUBLICATION
Circulation
2000 ex.
Dutch/French-speaking: 1470/530 ex.

Dispatch frequency
6 issues per year
25/02, 25/04, 25/06, 06/09, 25/10, 10/12
does not appear in April, July and November

Advertise
Ad rates 2019
We are happy to work out a customized proposal for you.
ENJOY OUR PROMOTION UNTIL 31 JANUARY 2019. 15% DISCOUNT ON ALL ADVERTISEMENT!
Closure for editorial contributions and advertisements
One month before publication date.
MEDIAKIT 2019
Discover our MEDIAKIT 2019 and decide witch communication tool will be succesful for your company.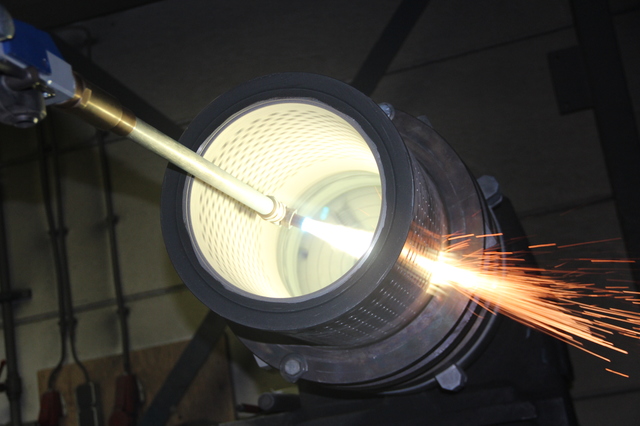 READERS GROUP
Type of companies:
Clients
Users of surface treatment
Research institutes
Universities
Suppliers of products, services and equipment
Administrations
EDITORIAL
Coordination & reservations VOM INFO
Hilde de Wachter
Kapeldreef 60
BE-3001 Leuven
T +32 (0)491 37 73 77
h.dewachter@vom.be
Editorial Board VOM INFO
Bode René
Bertrand Bruno
De Bonte Marc
Fincken Veerle
Schelfaut Frank
Van den Abbeele Marie-Dominique