General information
Training and education of workers in our current economic climate are essential tools for companies to maintain their competitiveness.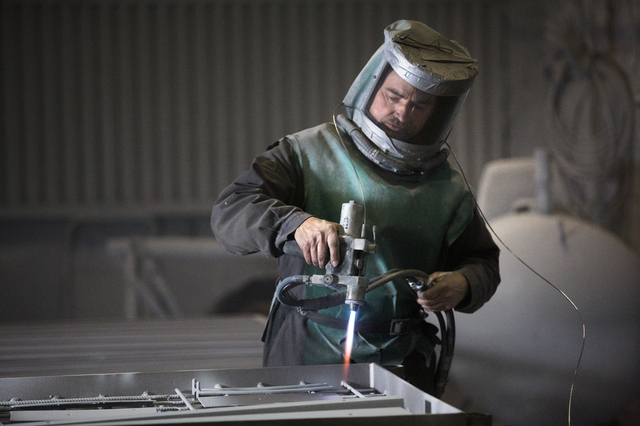 VOM, your partner for all courses in surface treatment
VOM offers any kind of training in the surface treatment: from internal company trainings to open training courses from both the theory and the practice. The courses are modular in design so that companies can make a selection of the relevant themes. The entire process-from pre-treatment to quality control-on coatings is discussed.

VOM-trainings and courses have an added value because of the "KMO-portefeuille"
At the 23th of June 2014, VOM received the certificate of "KMO-portefeuille" in the general domain of training. This includes an audit to the specific features of the organization and a quality evaluation based on training initiatives.
Our trainings and courses are 30% to 40% subsidized
For all VOM-trainings (both open and custom) there is the possibility to appeal to the "KMO-portefeuille" by the Flemish Government. This means that Flemish SME's are subsidised for 30% or 40% when following a course organized by a recognized service provider. More information at www.kmo-portefeuille.be. (Our recognition: DV. O105498).
At the 1st of april 2016, the renewed kmo-portefeuille launches. It contains 2 more pillars: training and advice. The pillar advice combines the current pillars advice, International Advisory and technology exploration. The idea of one support unit per domain is no longer applied. Instead there is one supporting service for the full kmo-portefeuille. This is €15,000 for a small-sized business and €10,000 for a medium-sized business. Also, the support rates vary depending on the size of the SME.
Small businesses support 40% - maximum €10,000
Medium-sized businesses support 30% - maximum €15,000
http://www.agentschapondernemen.be/nieuws/een-vereenvoudigde-kmo-portefeuille-wat-betekent-het-voor-u.

To use the "KMO-portefeuille" you must submit your application within 14 calendar days after the commencement of the activity. If not, your request is denied.